Through the Family and Faith program, parents – as the first educators of their children – are invited into a deeper and more intimate relationship with the person of Jesus Christ.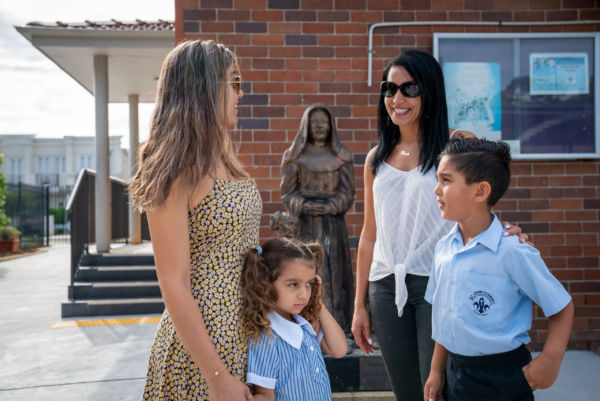 The Family Educator supports the principal in leading and implementing the Family & Faith project within the school. Family & Faith initiatives provide opportunities for parents/families to encounter the Catholic faith and reconnect/engage with the faith life of the school and parish, as well as supporting family wellbeing. The Family Educator role supports the evangelising mission of the Church and also assists in promoting the distinctive identity of Catholic schools.
There are four domains in which the Family Educators work to do this. They are:
Connecting/reconnecting/enhancing the faith life of parents
Connecting/reconnecting/enhancing families to the faith life the school
Connecting/reconnecting/enhancing families to the faith life of the Parish
Enhancing family well-being.
Family educator creates the opportunity to be part of the Local Outreach programs that support St Vincents De Paul and Catholic Care such as soup day, donations and Winter Appeal movie night. To provide an opportunity for families to help the people in need and be part of a community by engaging families faith in the life of the school by being followers of Christ.
Working together school and Parish families gather to celebrate Family masses followed by a BBQ and activities for the children. This creates a united community through the involvement in Mass and supporting the family wellbeing by enriching their faith .