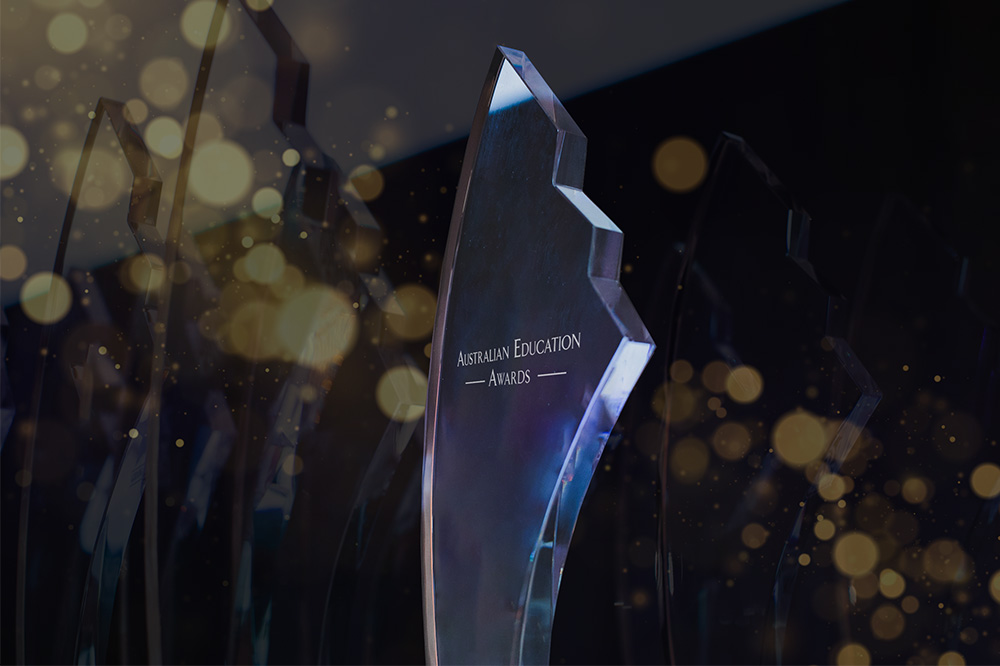 Australian Education Awards 2022
A Small Catholic primary school in Sydney's west has taken out two major national awards, recognised as one of Australia's best schools and one of the country's best principals.
St John Vianney Catholic Primary School Greenace has been named Primary School of the Year (Non-Government) and our principal Justin Coupland awarded Primary School Principal of the Year (Non-Government).
The Australian Education Awards, now in their fifth year, recognise and celebrate the outstanding achievements of the country's top performing schools, principals, department heads and teachers.
Mr Coupland said he was thrilled with not only taking out the awards but to lead a school with such a dedicated group of teachers who work tirelessly within the school community.
We are a diverse school of not only cultures and religion but also of need and our teachers responds to that need and have such a strong connection with our community which is what I think makes such so special.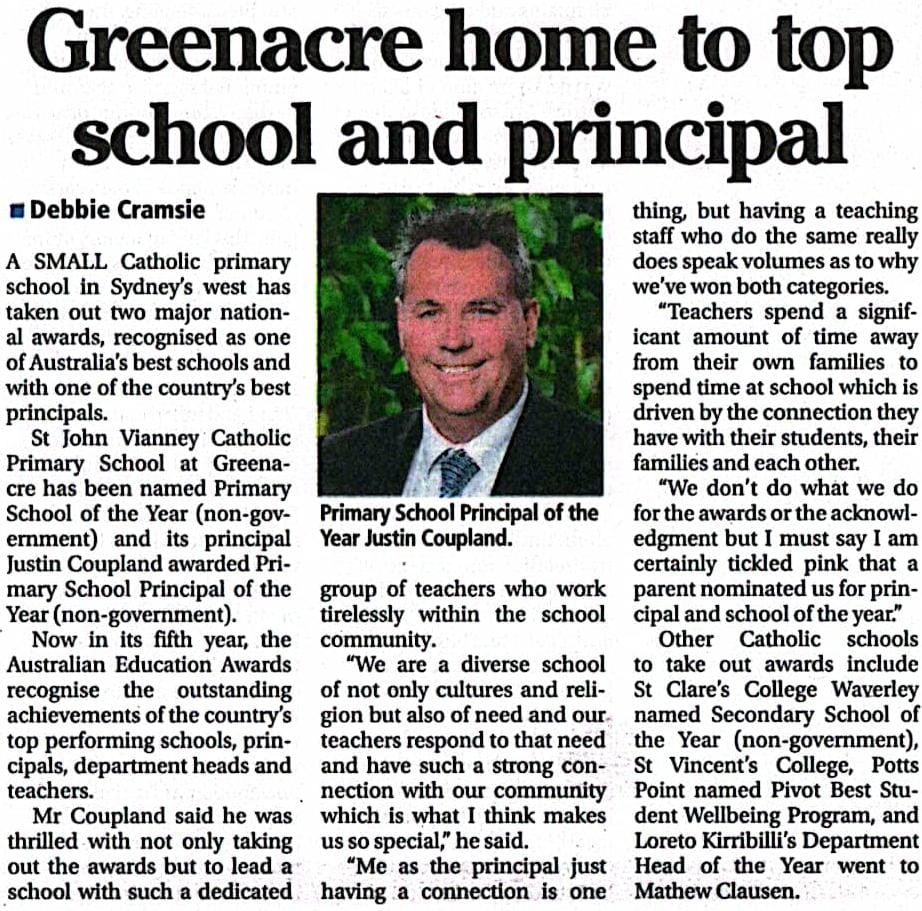 Me as the principal just having a connection is one thing, but having a teaching staff who do the same really does speak volumes as to why we've won both categories. Teachers spend a significant amount of time away from their own families to spent time at school which is driven by the connection they have with their students, their families and each other.
We don't do what we do for awards or the acknowledgement but I must say I certainly tickled pink that a parent nominated us for principal and school of the year.
The Catholic Weekly, Debbie Cramsie 22 May 2022